About This File
Original file beautifully created by Endprodukt and Joe Gaudet. Thanks to them for their great work!!
You can donate to the designer (Endprodukt) here : o.carell@kabelmail.de
Reload and update Remastered V 1.2 :
- Optimization of the mix by Pinsound Studio 9.
THE UPDATE of the Pinsound Card in the last Firmware is COMPULSORY !
- Correction of a major bug : non-stop of the jingle "DataBase" (mystery) on certain gains with no return of the current music.
- Correction of certain voices "It's Payback time" sometimes interrupted
- Optimization of the general volumes.
- Optimization of the voices volume individually (in particular paypack time sequence)
- Rework of the intonations of certain voices, and synchronization of the voices "hasta the vista" and "I' ll be back" with the activation of the corresponding insert.
- Optimization of the speed of engaging of certain sounds and voice (use pre-load in memory) for a better synchronization with the insert and/or the display.
- Improvement of the extraball jingle.
- Deletion of the abnormally present directories in double.
- Deletion or conversion of abnormally not-wav present files.
- Correction of a sound parasite on a file of ramp entrance.
- Repositioning of certain directories in another category enhancing reliability of the progress of their reading.
- Proposal of a boot file : cut / stick the boot.wav file of the root of the mix towards the root of the audio directory, and it's ok !
** Work proposed by Fabrice Optel and Baptiste Serais, French guys ;-)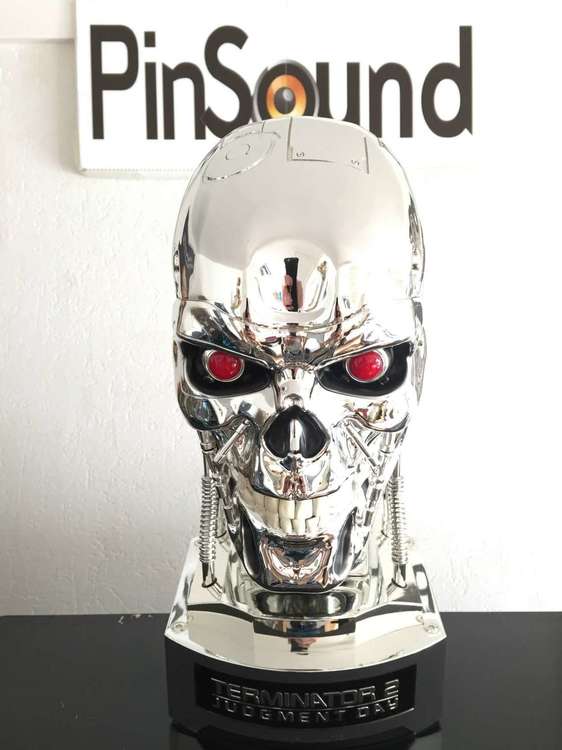 ---
What's New in Version
1.2.0
See changelog
Released
No changelog available for this version.