About This File
Fellow Vampyre Hunters,
Thank you for the patience. After being prompted for an update, I felt compelled to tackle my built-up list of to-do's and ideas before re-releasing it. I've sifted through the movie again for a lot more call-outs, added a killer new song to Rats, and built-upon, replaced or re-cut a lot of existing sounds. Everything stems from the film and it's official score, and I try to stay true to the movie, even if it's a struggle to find the right sound.
This mix focuses on Dracula and the concubines vs Van Helsing. From here, I will start polishing the Lucy edition, which focuses on Lucy's terrible condition transforming into a vampire. After that, I will likely make a final update to Dracula once and for all.
What I love about the mixes is that nearly every action has multiple songs or call-outs to choose from, all selected/edited for cohesion together and for the theme of the moment. Some actions in the game have anywhere from 3 to 5, 15 or 25 songs to choose from, while most actions with call-outs range from 1 to 5 options to cycle through.
The rollovers act as Drac pulling you into the castle. The 2 sets of spot targets are the concubines. Slings and left ramp you're dealing with the castle spirits. The Right orbit and drop target is full of wolves and growls. The altar consists of rats and bad memories, etc. etc. etc.
The music you hear throughout the mix is from the original soundtrack and it's unreleased bonus tracks, but also from dozens of alternates, B and C side songs they used in the movie that did not make the soundtrack. All tracks are purchased, officially licensed, high quality copies that I was super lucky to stumble upon.
Wojciech Kilar's music score for this is incredibly beautiful, and music played a big role in the creation of the movie, so I tried to lean into that when choosing sounds for certain things.
Please enjoy, and for the dead travel fast...
I RECOMMEND:
- Watch the movie. You will connect some dots on the sounds chosen, and enjoy the mix more if you did.
- Use a sub with the game to get the full audio experience. I have all Pyle speakers wired for stereo, with an external sub, and my volume is usually set to 7 or 8.
- Clear your Pinsound thumb drive completely, not just drag the last mix to the trash, but a quick and easy reformat/erase to wipe all unseen saved data. Google your thumb drive and computer type to learn how.
- After you're cleared, drop the zip file of the mix directly into your reformatted/erased thumb drive, and simply plug it into the game, turn on for processing. If you get an error sound, let it go and on the third warning it should proceed through the upload.
- Switching the 'Volume Change' setting #8 in the Feature Adjustments menu to 'No'. This helps avoid the game making random volume peaks and lows I'm not fond of. I think it sounds great with this set to off.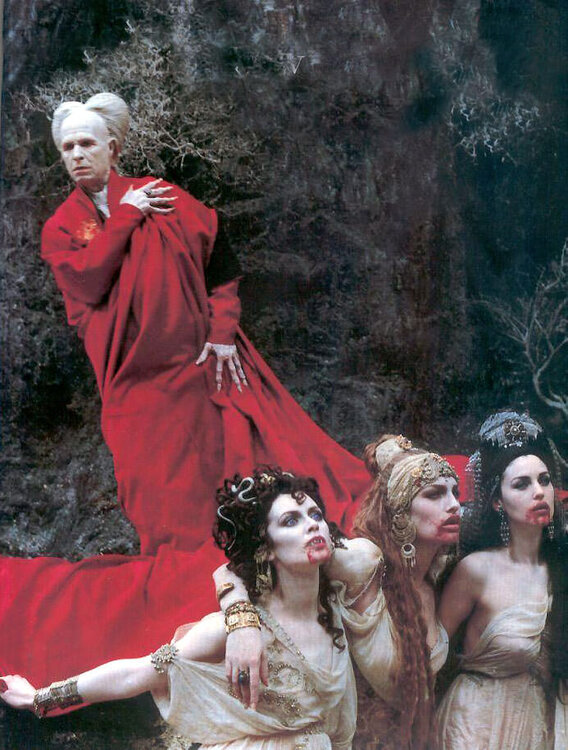 Edited by davebart5
---
What's New in Version
Dracula V2.1
See changelog
Released
No changelog available for this version.